Marketing
·
Stockholm, Oslo
·
Flexible Remote
Sales Development Team Lead
Sales Development Team Lead
Do you want to build a state-of-the-art Sales Development program for a leading Scandinavian tech-adventure?
Kindly is growing rapidly and in order to crush our growth targets and enter new markets, we need an experienced Sales Development Team Lead.
Position overview
The Sales Development Team Lead is responsible for developing sales leads via all funnels and channels, and for working with early stage opportunities to identify, mature, and qualify valuable leads for the Sales Directors. The Sales Development Team Lead will build and coach a growing team of Sales Development Representatives (SDR) and be responsible for planning and coordinating outbound lead generation. You will work closely with Sales Directors across all of Kindly's markets in the Nordics, Benelux, and the Baltic States and align with Marketing on executing and improving Kindly's GTM plans. 
The role is perfect for a candidate who wants to build a state-of-the-art SDR program and implement the newest revenue-driving methods and technologies.
The role is based in our Oslo or Stockholm office, remote work is possible.
Key Responsibilities:
Lead the team: Mentor and lead a team of SDRs including recruiting, orienting, and goal-setting. Create onboarding processes, playbooks and provide ongoing coaching and development of the team.
Generate new business opportunities: Enable the team to generate new business opportunities by proactively contacting potential new clients via phone, email, social media and in-person after (virtual) events and by identifying new opportunities within companies where we have existing relationships. Use business and industry knowledge to research accounts, identify key players, generate interest, create/identify compelling events, and develop accounts. 
Nurture relationships: Maintain regular contact with new business opportunities to keep them apprised of Kindly's USP, product launches, features, partners and to stay ahead of their current projects, future initiatives, and topics that are most important to them. 
Reporting and analytics: Identify areas of opportunity through performance dashboards and account activities for increased SDR performance. Work closely with Kindly's commercial leadership team to report on and prioritize team and prospect initiatives.
Manage process/tools: Log, track and maintain accurate organization, customer, deal, and contact activity records. Use (and contribute to) consistent sales materials, messaging, and techniques. Select and introduce sales acceleration and prospecting tools.
We are looking for candidates with the following qualifications:
1-2 years previous experience building and leading successful sales development teams or 2-3 years experience as a sales / sales development representative in a SaaS company
Great at coaching and inspiring team members
Positive and energetic phone skills, excellent listening skills, strong writing skills
A self-starter with a track record of successful, credible achievements
Attention to detail, excellent organization and communication skills
Confident in engaging with C-level and Director prospects
Familiarity with CRM and sales automation systems, preferably HubSpot, Outreach or Salesloft
Proficient social selling skills, mainly LinkedIn
Desire to succeed in sales and a positive attitude for learning
Fluent English language skills
Additional language skills great to have, such as Swedish or Dutch
BA degree or equivalent 
What we offer:
A competitive salary and commission scheme as well as an opportunity to build a career in a fast-growing tech company with large international growth ambitions. This will hopefully excite you as much as it excites us!
Opportunities to grow, both personally and professionally. You will be supported by a team of experienced marketers and sales executives.
A key position in Kindly's international expansion, with an energetic and passionate sales team, totally awesome tech-heads, wonderful web designers, uniquely brilliant delivery Team Leads, and masterful marketers.
Attractive offices in Oslo and Stockholm with the opportunity to work remotely as much as you wish.
An SDR Nation membership with complementary training, tools and networking opportunities.
About Kindly
E-commerce businesses choose Kindly as an innovative and reliable partner to build exceptional on-site customer experiences that boost online sales and improve customer satisfaction. Customers appreciate Kindly's implementation services and determination to provide committed and dedicated customer support for all related needs. Headquartered in Oslo, Kindly helps e-commerce brands transform any encounter, using any channel, and at any stage of the buying journey into a first-class customer experience that enables shoppers to immediately receive the right answers to their questions. Customers include Helly Hansen, Elkjøp, Ellos, Conrad Electronic, Schibsted, Toyota, Kahoot!, Adecco, Tidal, and dozens of other businesses. To learn more about Kindly, please visit kindly.ai.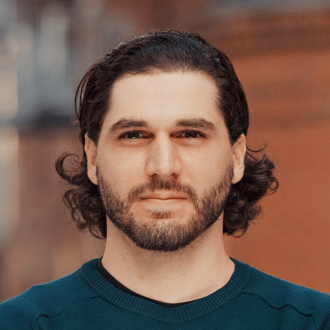 Related jobs
Workplace & culture
We are very happy that our company is being built by fun, down-to-earth, hardworking and talented people. Together, we're developing a platform that takes the online user experience to the next level!

The people at Kindly are curious, engaged and interested in our craft. We are easy-going people who appreciate and enjoy a good working atmosphere, and likes to have fun at work.
About Kindly
The online world is facing surmountable challenges; roughly 96-98% of visitors will leave a site without buying anything, and many customers may have to wait a while in a queue for something as simple as reporting a fault, or needing to find a form to fill out. We're taking unique approaches to solve these problems, along with many more of the challenges that digital businesses face, and have developed a number of innovative solutions designed with these particular challenges in mind.

Already working at Kindly?
Let's recruit together and find your next colleague.